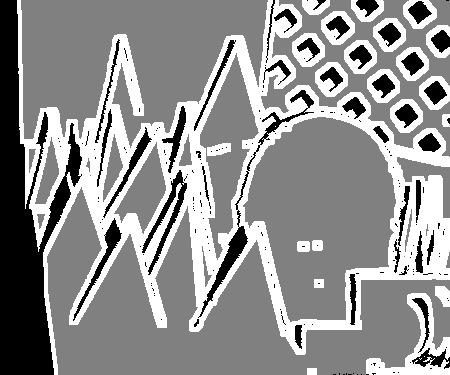 Regions near depth discontinuities1 (white), occluded and unknown regions (black), and other regions (gray).
Errors are only evaluated in the white regions.
---
(1) The definition of these regions is different from the old version (we now consider neighborhoods of depth discontinuities AND half-occluded regions), resulting in slighly different error statistics.