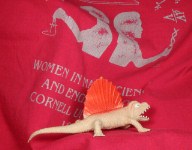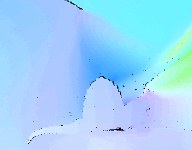 This website accompanies our paper
A Database and Evaluation Methodology for Optical Flow,
published open access in International Journal of Computer Vision, 92(1):1-31, March 2011.

Also available as Microsoft Research Technical Report MSR-TR-2009-179.

Our work was first
presented at ICCV 2007
, where we evaluated a small set of algorithms on a preliminary dataset. Since then, we have created a new collection of
optical flow datasets
with ground truth. They are divided into an evaluation (test) set, used for the official
evaluation
, and an "other" (training) set. We only give out the ground truth for the latter.
If you are interested in participating in the evaluation, please follow the instructions on how to submit.
If you report performance results on our benchmark, we request that you cite the above IJCV paper. If you want to cite this website, please use the URL "vision.middlebury.edu/flow/".
---
Other online flow benchmarks and datasets:


Support for this work was provided in part by NSF grant IIS-0413169. Any opinions, findings, and conclusions or recommendations expressed in this material are those of the authors and do not necessarily reflect the views of the National Science Foundation. Support for this work was also provided in part by Microsoft Corporation.